Student Loans and Car Loans
North Coast Auto Mall of Cleveland's Guide
Car loan providers consider several factors when determining who to grant loans to and at what rates. Typically, they look at factors such as your income and your current level of debt. If you're a full-time student, therefore, you may have a harder time finding an auto loan since you may not have a full-time income yet. In addition, you may have taken out loans to pay for school, increasing your debt load. However, just because you have student loans doesn't mean you can't get an auto loan. Below, we'll outline how student loans impact car loans and what you can do to secure one in Cleveland, Ohio.
How Student Loans Impact Car Loans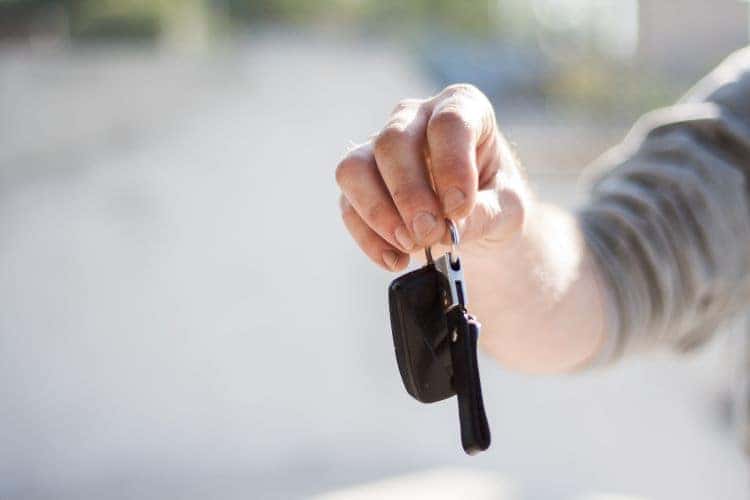 Student loans impact car loans in a few ways. First, if you have student loans, they can actually help you secure a car loan. This is because if you're making your loan payments on time each month, this will improve your credit score. Your credit score is a major factor in determining loan rates and eligibility, so building it up is a positive. This is especially true if you don't have a long credit history yet, as student loans will help you establish a credit record.
However, the opposite is also true. If you're struggling to pay your student loans and missing payments, this negatively impacts your credit rating. In this situation, you'll likely have a harder time getting an auto loan or an auto loan at a rate that you like. In this situation, you should speak to your student loan lender about different payment options and see if there is something you can do to make your monthly payments more affordable.
Finally, student loans impact your debt-to-income ratio. Loan providers look at how much debt you have and compare it to your current income. If you're a student or recent graduate, you may not have a large income. Combine this with a large student debt amount and you have a high debt-to-income ratio. Working to lower this ratio, either by paying off your loans or raising your income, can help you to secure a better auto loan.
Getting a Car Loan While Having Student Debt
Even if you have student debt, you can still get a car loan. However, if you want to improve your chances and end up with a better loan interest rate, there are some things you can do. For starters, you should focus on making your student loan payments on time. Create a reminder for yourself or set your loan to make automatic payments. The longer you do this, the more it will improve your credit score.
There are other ways to build up your credit score as well. For example, you can sign up for a credit card then make payments on that each month. You could also sign up for something like a cell phone contract. The number of bills you're paying each month, and if you pay them on time, have a big impact on your credit score. The added benefit of raising your credit score to get a better auto loan rate is that once you get your auto loan, making payments on your auto loan boosts your credit score even further.
Another option you have is to find a cosigner for your loan. A cosigner is someone with a strong credit history who is willing to take responsibility for your loan if you should fail to make your payments. For students, this person is commonly a parent. With a cosigner, you can get the car you need regardless of your student loans, since the lender will look at the credit score of your cosigner instead.
Finally, work on saving up for a down payment on the vehicle. The more you can pay upfront at the time of purchase, the smaller loan you'll need. Since you need a smaller loan, you're more likely to get approved despite your low credit score or lack of credit history. In addition, you won't have to pay as much back over the course of the loan since you are paying more upfront.
Let North Coast Auto Mall Assist You
Here at North Coast Auto Mall in Cleveland, we make it easy for students and recent graduates to get the car they want. We are able to do this for a few reasons. First, we offer in-house financing. Since you can finance through us rather than a bank, we decide on who to lend to. We are more than happy to lend to people with lower credit ratings or short credit histories. North Coast Auto Mall understands that as a student you may not have a strong credit history yet or a full-time income. We'll work with you to find a loan rate that works for your situation.
In addition, all of our cars come at a reasonable price. We buy our cars at auction and sell them for less than wholesale. Because of this process, we can sell the cars to our customers for an affordable price that you won't find elsewhere. Between our low prices and reasonable loan rates, students and those with student loan debts have an easier time finding an affordable vehicle.
Get Started Today
Getting started with North Coast Auto Mall is easy. You can begin by browsing our current inventory online and see if there is anything you like. If there is, schedule an appointment by contacting us today. We are always available to answer any questions you may have about a specific vehicle or about our loan process for those of you with student loans. When you come into our dealership, we'll work with you through every step of the process to ensure you end up with loan terms that you're comfortable with.
Don't let the fact that you have student loans keep you from getting your next vehicle. Through North Coast Auto Mall it's easier than ever before to get the car you want, no matter your credit or student loan history. We look forward to assisting you in your next car purchase.