How to Refinance Your Car Loan
North Coast Auto Mall of Cleveland's Comprehensive Guide
When purchasing a new or used car, truck, or SUV, it is common to seek out a financing plan in order to help pay for the purchase. Car financing allows you to break down the large cost of a vehicle into a series of monthly payments. If you currently have a car financing plan, you may be able to save money by exploring your options for refinancing. With a refinanced car loan, you can negotiate new terms in order to get a more favorable agreement for your loan.
How to Refinance Your Car Loan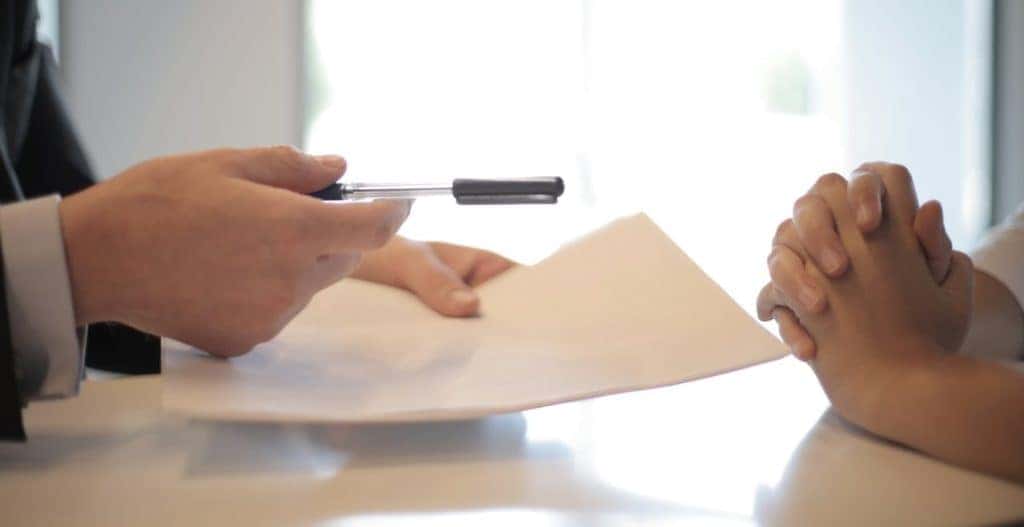 Refinancing your automotive loan can be an excellent way to save money and improve your personal finances. If you think that refinancing your car loan might be the best option for you, here is what you need to know about the car loan refinancing process in order to prepare and get the best possible deal:
Check that it makes sense: Before committing to a refinance on your car loan, it's important to make sure that you are in a circumstance that makes it likely to be a beneficial option for you. Using an auto loan calculator allows you to estimate the cost of a refinancing plan, and compare those to the costs associated with your current plan. This can help you determine whether refinancing will save you money.
Gather important documents: When applying for a new financing agreement on your car loan, it's important to have all the documentation a dealership requires. This helps to make the process quicker and easier for you. Important documents include proof of insurance, documents on your current loan, proof of income, proof of residency, and a photo ID.
Find the right financier: Choosing the right option for seeking your refinanced auto loan is the most important decision you make during a refinance. At North Coast Auto Mall of Cleveland, we are proud to offer our customers the best financing packages. When you refinance with our automotive financing professionals, these improved rates can help you save big over the course of your loan by minimizing the cost of fees and interest.
Check the terms: When agreeing to a new financing plan for your car loan, it's important to understand all elements of the agreement. We pride ourselves on offering fair deals with no surprises, which is why we encourage all of our refinancing customers to examine the conditions of their refinance loan carefully and to ask any questions that they have. We want you to know exactly what the terms of the deal are so that you can refinance responsibly and get great results.
Agree to your new terms: If you find the terms on offer with North Coast Auto Mall of Cleveland favorable, then all that's left to do is sign on for your refinanced car loan. Once your refinancing is agreed, we will pay off your existing loan and get you started making payments on your new and improved refinanced option.
The Benefits of Refinancing a Car Loan
If you're considering refinancing your car loan, there are many excellent reasons to do so. Refinancing can provide a range of benefits, and there are many circumstances where you can see significant improvements because of refinancing. Some of the top reasons to pursue your refinancing options with a car loan include:
Taking advantage of a rate drop: The market rates for automotive financing are highly variable, with many factors in the rates available to you being completely unrelated to your personal financial situation. If you agreed to your current loan when rates were high, refinancing may allow you to take advantage of lower market rates in order to agree to reduced interest payments.
Lower rates from improved finances: Another way you can reduce the interest rates on your available financing option is to improve your financial standing. If, for example, you have taken on a job which offers higher paychecks, or if you have worked on your credit score and raised it, this may allow you to seek a refinancing option with more favorable terms which saves you money.
Faster payoffs: Some automotive loans include fees associated with paying down the terms of the loan ahead of schedule. When making significant progress on paying down your loans early, this can cause potentially large fees. By refinancing your car loan with North Coast Auto Mall of Cleveland, you can reach an agreement that includes higher monthly payments if they fit within your budget. This allows you to pay off your loan more quickly and reduces the amount of interest that accrues over the course of the loan without a penalty.
Managing your monthly payments: Conversely, if the terms of your current financing loan are placing you under undue financial stress, refinancing may allow you to reach an agreement that makes your monthly costs more manageable. By agreeing to a refinancing option that extends the length of your car loan, you can spread out the cost over a longer period. This allows you to reduce your monthly payments in order to make your finances more manageable each month.
Replacing a bad loan: If your current car loan resulted in unfavorable terms, it may be beneficial to refinance even if none of the above factors apply. Because we take pride in offering fair and owner-friendly automotive financing terms, refinancing with North Coast Auto Mall of Cleveland may allow you to negotiate new terms for your car financing in order to receive a higher-quality deal.
North Coast Auto Mall of Cleveland Can Help with Your Car Loan
If you have a car loan and are interested in learning how North Coast Auto Mall of Cleveland can help you save, then get in touch with us today. You can call us, fill out our online contact form, or come see us to discuss your options in person. A member of our finance team will work with you to discuss your current loan, your financial situation, and what you're looking for in a refinance in order to find an agreement that you love.