Kid-Friendly Family Activities in Cleveland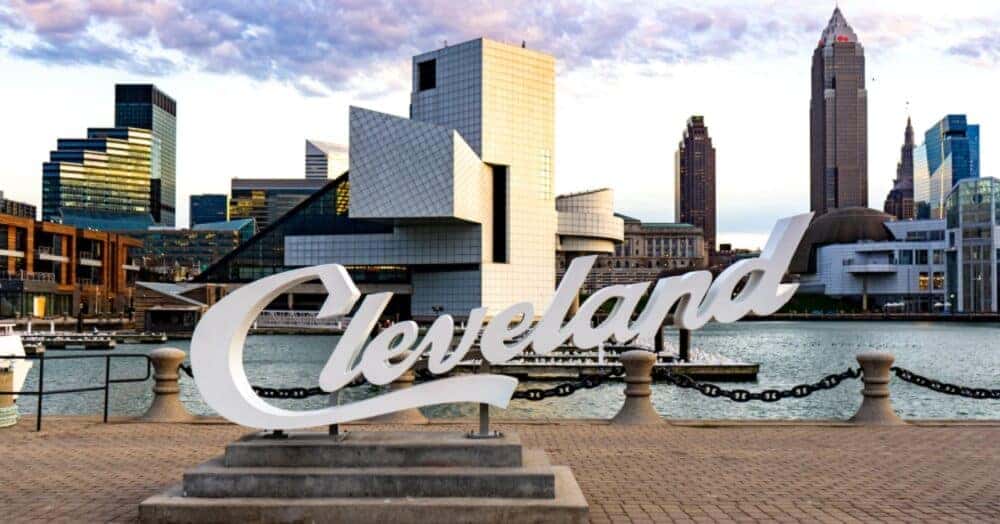 Cleveland is a fascinating city no matter your age. If you're looking for kid-friendly activities that will keep everyone in the family excited and engaged, you'll find that there's no shortage of options waiting for you here. You can delve into educational museums that are so intriguing no one will realize how much they're learning, or simply indulge your nostalgia as you step into one of the most famous Christmas movies of all time.
Check out these Cleveland destinations for options that can cater to everyone from toddlers to teens. It's time to load up your new vehicle and head around the city to explore our top highlights for families with children.
Greater Cleveland Aquarium
The Greater Cleveland Aquarium has over 300 species of saltwater and freshwater aquatic life. Explore nine diverse galleries, including Asia & Indonesia, the Coastal Boardwalk, the Tropical Reef, and the Ohio Lakes and Rivers. You can explore everything from local creatures to fascinating species from across the globe. Come face to face with three species of sharks, a giant Pacific octopus, moon jellyfish, potbelly seahorses, and more. This destination is sure to delight any "baby shark" and his family.
Children's Museum of Cleveland
With seven immersive exhibits to explore, the Children's Museum of Cleveland is an ideal destination for children of all ages. Visitors can explore theater, music, industrial science, design, art, and more with activities that range from building onto communal works of art to conducting their own imaginary orchestras. With interactive water tables, miniature dollhouses, and a dramatic shadow wall to play with, there's something for everyone. The museum even features a special area for children under the age of 3, where soft surfaces encourage sensory play in a safe space.
Cleveland Metroparks Zoo
The Cleveland Metroparks Zoo is the most-visited year-round attraction in Northeast Ohio. Over 183 acres, you'll find an African savanna with towering giraffes, Asian highlands with majestic snow leopards, an Australian adventure filled with cuddly koalas, a lush rainforest with over 10,000 plants, a thrilling wilderness trek with bears and wolves, and more.
The zoo's wide range of attractions includes fascinating experiences like a 4D theater, the Ben Gogolick Giraffe Encounter, the Boomerang Line train ride, and the Circle of Wildlife Carousel. The zoo also has 24 KeyBank ZooKey boxes around the property that deliver educational messages when guests turn a commemorative key in the box. You can purchase a key for just $3 and unlock even more excitement and adventure throughout the zoo.
Cleveland Museum of Natural History
One of the top 10 natural history museums in the U.S., the Cleveland Museum of Natural History houses over 5 million artifacts and research specimens. This is the largest natural science museum in the state of Ohio and offers a wide range of exhibits and experiences to cater to everyone from curious children to thoughtful adults. The collections cover archeology, physical anthropology, botany, animal ethics, human health and evolutionary medicine, paleontology, zoology, mineralogy, ornithology, and more.
The museum's permanent exhibits bring a wide range of creatures to life through features like massive mounted dinosaur skeletons and lifelike mammal reconstructions. You can even view live animals in the Ralph Perkins II Wildlife Center & Woods Garden, which is home to coyotes, bobcats, foxes, otters, porcupines, owls, eagles, and other creatures.
Great Lakes Science Center
Hundreds of hands-on exhibits make the Great Lakes Science Center an ideal destination for families who like to experiment and explore. In the Cleveland Creates Zone, you can launch parachutes and rockets, build light sculptures, build your own vehicles for the racetrack, or try your skill in the shoe cobbler/hat maker pod. The Biomedtech Gallery helps visitors understand stem cells, medical imaging, and prosthetics.
The Science Phenomena exhibit is a must-see for every visitor with unforgettable experiences, like the Bridge of Fire that makes your hair stand on end, the Plasma Ball that shoots light to your fingertips, and the Strange Attractions magnet experience. The science center is even home to the restored 618-foot William G Mather Steamship. You can hop on board to tour the full ship, originally constructed in 1925.
A Christmas Story House & Museum
If your family is a fan of the classic film, "A Christmas Story," you'll be delighted to know that you can visit the house from the movie right in Cleveland. The house and museum feature original props and costumes from the film, so you'll feel like you're stepping right into your favorite holiday movie. You'll see Randy's snowsuit, the family car, the toys from the Higbee's window, and more. The gift shop features a selection of special toys and treats that you can take home to commemorate your visit.
If you're looking for an especially memorable experience, you can even stay overnight in the Christmas Story house or the Bumpus House. You can reserve the entire Christmas Story house and sleep in Ralphie and Randy's bedrooms. The Bumpus House is comprised of the Stolen Turkey Suite upstairs and the Hound Dog Haven Suite downstairs.
Cleveland Botanical Garden
The Cleveland Botanical Garden allows children to experience the delights of the outdoors in a rich environment that encourages curiosity. The Eleanor Armstrong Smith Glasshouse features butterflies, birds, reptiles, and unique plants from around the world. In the Hershey Children's Garden, visitors can look for frogs, listen to stories, do crafts, or hunker down and make mud pies. With everything from an imaginative treehouse to inquisitive scavenger hunts, there are delights here to keep you exploring for hours. The gardens as a whole cover 10 acres, so you can easily fill your afternoon.
Let Us Know About Your Favorite Kid-Friendly Place in Cleveland
Did we include all your favorite family-friendly destinations on this list? We want to make sure we're always providing our customers with the best recommendations. This list was compiled based on our local staff's recommendations. If we missed any hot spots in Cleveland, leave us a comment or contact our team at North Coast Auto Mall so we can update our list and point all our guests in the right direction for fun with the kids.